The Chopra Center's Primordial Sound Meditation in New Jersey
October 14, 2017 @ 9:30 am

-

2:30 pm
The next group class will be on January 27, 2019 – 9:30-2:30. Click here for details
Meditation offers us the ability to regain control and walk through life in a place of grace and ease.
Although we cannot always control the path, we can adjust the sails and redirect how we flow through the turbulence. 
Join Judy Banks, Chopra Center Certified Primordial Sound Meditation Instructor for a 5-hour workshop on Saturday, October 14th @ 9:30 and learn to meditate the Chopra Center way!
Are you ready to step into a powerful practice that will both soften and empower your walk through life?
Developed by Drs. Deepak Chopra and David Simon, at the Chopra Center for Well-Being, Primordial Sound Meditation is a form of meditation that allows us to experience inner calm and deep relaxation, on our own, in the privacy of our homes.
Practicing meditation on a daily basis can help you:     

  
Increase self-awareness
Connect with your Self at a deeper level
Improve your clarity &  focus
Reduce the pain of chronic illness
Improve sleep patterns
Cope with illness & pain
Reduce stress & anxiety
Improve your overall health
Help with depression
In this program, you will:
Receive 5 hours of instruction in a fun, relaxed atmosphere
Learn your personalized primordial sound mantra
Understand how and why meditation works
Practice your meditation with your instructor and on your own
Have interactive sessions where all of your questions will be answered
Learn how to develop a powerful meditation practice
Class will be led by Judy Banks, Chopra Certified Master Educator

Materials you will receive, available exclusively through this instruction include:
Primordial Sound Meditation (PSM) Guidebook
Meditation Door Hanger
Meditation CD lead by Deepak Chopra
Personal mantra based on the date, time, place of birth
Personalized materials from Balance Your Life
Certificate of completion
Deepak's DVD Higher States of Consciousness
Additional gifts and materials to assist you in your practice!
Change begins when you take the first step ~ this is the first step!
 Join us and begin a practice that will change the way you walk through life!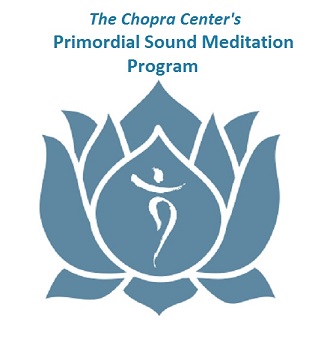 Primordial Sound Meditation 

Mini-Retreat
Saturday morning, October 14th, 9:30-2:30
479 Route 79, Suite 5A ~  Morganville, New Jersey
Located at the back of the mall at V & Co. Consulting
Lunch and beverages will be served
Fall 2017 Special ~Your Investment: $195.00   Savings of 40% off 
~Register below to save your space~
 Questions? Contact me, I will respond with 24 hours.
You will be contacted after registration with additional details.  Hope to see you there!
*Group is limited to 8 people
Please Note:  No refunds will be issued.  Payment can be used for future Primordial Sound Workshops or credit can be applied to private Primordial Meditation instruction.
~
---
---
---
.
Disclaimer:  Meditation does not take the place of proper medical care.  It is recommended that you see a licensed physician or health care professional for any physical or psychological ailment you may have.
© 2017 Balance Your Life
All right reserved- Reproduce with Permission only